Interactive web-based 3D medical heart surgery simulator
An easy-to-read and control 3D heart surgery simulator used for complex microsurgery planning and execution.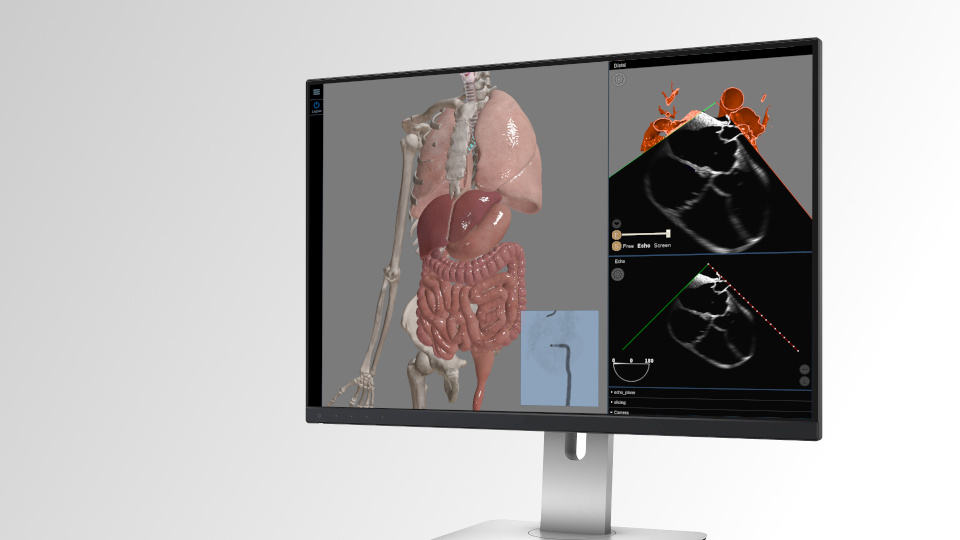 The Client
Vida Systems is an innovative startup, located in Silicon Valley. They focus on high-end 3D technologies for the healthcare and education sectors. Vida Systems partnered with us to design and develop a complex web-based 3D virtual heart surgery simulator.
The problem
Surgeons around the world need a way to simulate complex microsurgeries on a beating heart without using a human body. Our client, Vida Systems, was looking for a smart IT solution to solve the problem. Together we came up with a realistic, easy-to-read, and control heart surgery simulator.
The Solution for Heart Surgery Simulator
Whilst creating a solution to the problem, our leading 3D engineers had a challenging task. They had to implement a simulation of not only the animated heart and valves but also of a physically correct virtual 3D catheter. On top of that, the heart surgery simulator also supports cross-section control tools that can be modified and guided in real-time. These cross-section control tools are essential for heart muscle visualizations (the distal view) and GPU accelerated echoscopic and fluoroscopic visual simulations. Echoscopic and fluoroscopic visualizations are greatly appreciated by surgeons because of the ability to closely simulate the environments of real medical diagnostic devices.
Conclusion
Medical heart surgery simulation systems play a significant role in healthcare innovation, training and education, thus we are extremely proud of our ambitious engineers who are using advanced technologies to push the medical sector forward.