Bring your products to e-commerce effectively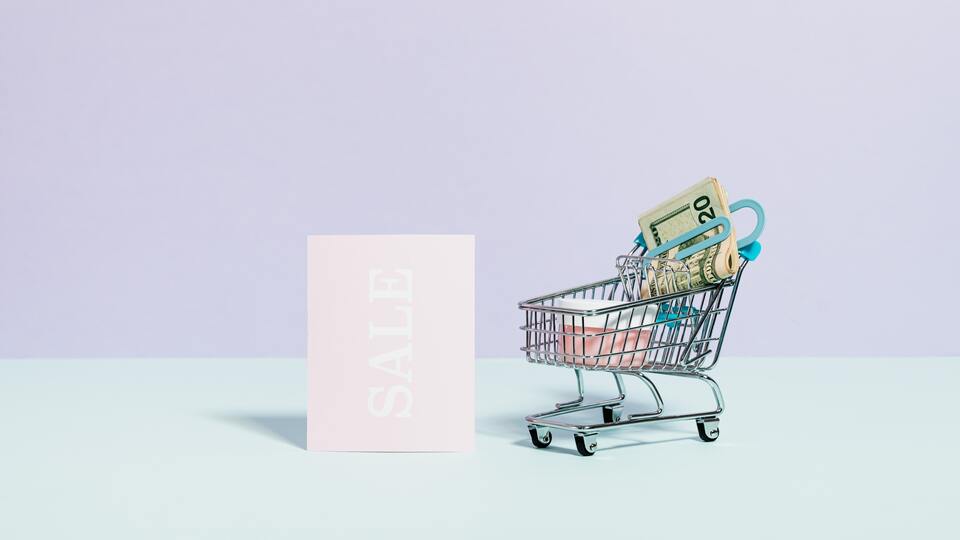 Content
Intent:
Educating the importance of selling products online and a focus on customer journey
Dedicated to:
Business owners
Managers
Developers
Shareholders
Product owners
Start-ups
Key Questions?:
Why do companies use e-commerce?
How to use e-commerce integrations effectively?
What are the types of integrations and modules?
What is important for a customer when buying online?
How to enhance customer journey?
How to integrate modern solutions into e-commerce?
How to uplift your business with intelligent e-commerce
Bringing more attention to your product or service is always a mandatory on-going operation, which is vital for a company's success. From shelves to online catalogs, from door-to-door sales to intelligent UI and order management integrations. We are always looking for a reason, with which we can hook potential customers to our products or services. Now, customers mostly search for their next buy through various websites, Google searches and social media, as they are most likely to buy it from the company's website online. Customer journey becomes as important as it has always been in the physical stores, selling their products from the shelves. To satisfy a customer, his journey needs to be convenient, user-friendly, fast if needed, but informative if he chooses to explore. Still, even for a quick customer journey, it is still mandatory to integrate some tweaks where possible, so it can be potentially lengthened if something catches the eye or seems worth staying for a while.
Why is it Important?
E-commerce is a vital part of sales as retail constantly grows strong, gaining a consistent 1-1.8% of rapid growth every single year. In 2020 it has reached 17.8%, in 2021 19.6% and in 2022 it is expected to reach 21%, according to Tradingeconomics. So, it is undeniably a huge part of sales at this point and companies who choose not to follow the trend, at some point will inevitably perish or at least lose huge numbers of potential customers and ultimately weaken their competitive advantage. Other companies, being one step ahead of you, can start picking you piece by piece. Extending your business to an online presence is a huge step forward and will definitely feel like one, especially if you choose to do it with minimal assistance from professionals. Furthermore, companies are seeking personalization in every aspect of their business, making the sales process enjoyable and exciting for their potential customers. Nothing can be more important than making customers happy and keeping the satisfaction rates growing. Buying traits change, perception of customer experience evolves and businesses need to adapt their development accordingly.
User Experience (UX) Importance in E-commerce
Talking about e-commerce, it's vital to understand that selling the goods once via the website or mobile application is a minimal program of actions. What stakeholders of the business really aim at is having this user buying via their website or app again and again. User retention is the direct condition of growing profits. We have to admit that this aspect makes the e-commerce sphere highly attractive for such integrations, like 3D modeling, virtual reality, interactive product catalogs, or even community-driven design databases etc.. Possibilities are endless and solution variations are truly remarkable. The sales funnel is supported by a diversity of functions digital products can offer. Awareness of the principles of the sales funnels leads to customer-centric, informative, and engaging solutions. Sales funnel can be either fully represented on the website or landing page as well as in mobile application or from an outer source. For example, a possibility to open up 3D models of products in the product catalog to change their color, styles, add or remove specific aspects of the model. Another example could be the VR experience, in which customers can see the environment, make changes, move, add or remove objects, and in the end, have the possibility to buy the product directly while still being in virtual reality (conversion).
Intelligent E-commerce Integrations
As e-commerce competition tightens and moves on to the ecosystem level, retailers should become more intentional with their technological choices. Installing basic (and affordable) integrations is not always enough to gain the business functionality you need for operational excellence. What's more, interim integrations can end up being more expensive to replace in the long run as your systems will need to be reconfigured once again to accommodate a better solution. A poor choice of integrations can bring you and your employees years of distress, ineffective order management, dissatisfaction, inconsistent customer journey, and ultimately, low conversion rates. However, working with the right e-commerce integrations can skyrocket your business just with a single solution if it is well thought through-out and delivered. Moving your products online is not just a payment and shipping integration anymore, it requires a strategy to be developed. Bringing all the available information about your customers needs, product benefits, brand image, company goals and values, is the most effective way in developing an e-commerce module.
Success Story of EasyCAD - E-commerce 3D CAD Designer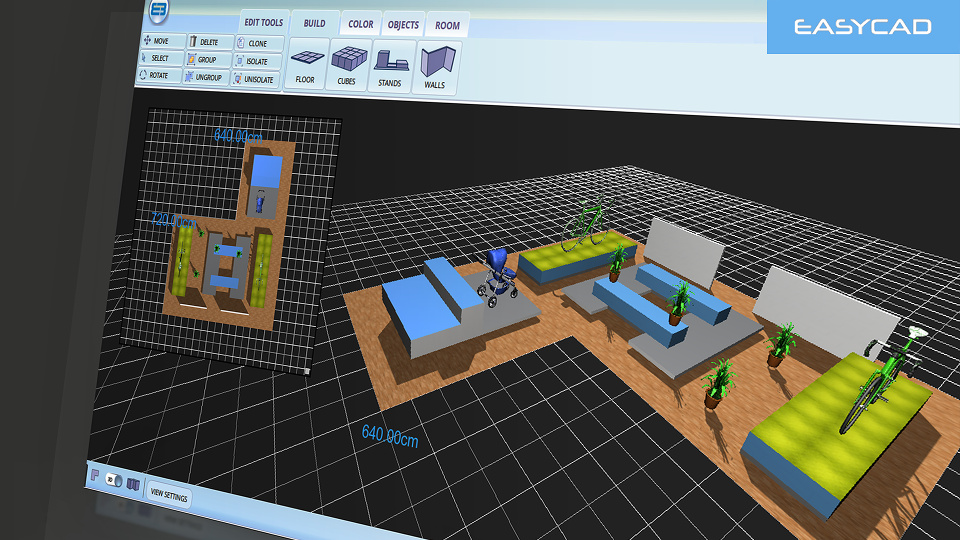 EasyBuild is a Belgium based manufacturer of revolutionary, innovative and stylish modular display systems called EasyCubes®. Company needed a new and exciting way to show the possibilities of the modular system, differentiate itself from competitors with the innovative solution, and ultimately, strengthen and make its customers' journey more satisfying by increasing the conversion and satisfaction rates.
Company partnered with Indeform to create
EasyCAD
, which lets customers discover their creativity and needs, getting to see their project come to life on a display and estimate the costs. They also needed an automated and intelligent way to manage the EasyCubes ® orders and shipment at the same time. The solution was a cloud-based platform that easily lets anyone design and edit models of 3D cubes on a Web browser. Possibility to design and visualize the product so it can be seen rendered in an interactive 3D environment was developed. Moreover, it was made possible for the user to adjust the colors or dimensions quickly and with ease. It was designed with intelligence and easy-to-use in mind so users could calculate measurements, adapt, change and rearrange the content until it fits the style of the floor plan perfectly. To enable the users to share their creations and find new designs every day, a community-driven design database was implemented. It was made easy to do the pricing calculations, checkout and integrated shipping. Printable design catalogs were integrated into the platform to allow sharing the content with potential customers and partners. This is a great example of how custom e-commerce solutions can boost the e-commerce integrations in one unique and innovative ecosystem.
Read more in our case study
here
.
Customer Journey
When buying products online, there are three main factors which customers see as being very important. His customer journey has to be quick, easy and enjoyable. Then, from a company's perspective, it also has to be innovative, effective, and manageable. It is mostly hard to derive this kind of variety from basic e-commerce modules, they can do the work for you but will hardly differentiate your customer journey, or at all, make it worth a while. However, you can devote your time and effort in searching for the apps, add-ons, additional integrations from various sources or what the platform which you are using can provide you. But there is a chance that it will miss the uniqueness and differentiation, which is vital in these fierce market conditions and current prevailing competition. Sometimes it is best to sit down in a
DEMO
and collaboratively try to find a solution that would work exclusively for your business model.
Customizable 3D Integrated Solutions
Today's consumer market is looking for customizable solutions more than traditional. Visit the Nike homepage and see for yourself: they are not asking you to shop anymore, they are asking you to customize your shoes. Customizable fashion is exploding in the 2D world. You can get anything printed on all kinds of apparel or footwear, but in the 3D world, customizing your own product becomes more complex for the consumer. Or at least so we thought. With the latest technologies, now we are able to make 3D customization just as easy. A great example is how Indeform helped the winners of the Boston Innovators Group startup competition, a Jewelry brand company, to accomplish a goal of making a
online jewelry embroidering platform
with an integrated marketplace. The challenge was to create a photorealistic and interactive 3D designer that runs directly on a web browser in real-time. The solution required data and rendering speed optimizations, geometry, vector math, GLSL, e-commerce integration, management and cloud computing expertise on backend servers. At that time, this was the first time in history that customers with no previous jewelry design experience could produce their own beautiful keepsakes in minutes, all in photo-realistic 3D.
Read more in our case study
here
.
Tap inside your customer's mind
The possibilities are endless when it comes to e-commerce solutions. No matter the product or service you are selling, there is always a unique and creative way to present it to your audiences, making it desirable and memorable. Moreover, create overwhelming and immersive customer journeys. Starting from online order management, shopping and marketplace integrations, and going above and beyond to interactive 3D catalogs, VR, AR, 3D designers, visualizations, various customization methods and techniques - tapping into customer's mind with engaging and exciting user experiences. As mentioned above, now, sales funnels are all about creating emotions and making purchases memorable, easy, and enjoyable.
If you are looking for a new innovative ways to uplift your business, create differentiation among your competitors or enhance your current projects with the use of the newest technology solutions,
get in touch
with us for a
DEMO
of our cutting-edge software and let us show you how it can transform your business and take it to the next level. Our team of experienced professionals is dedicated to providing products tailored to your specific needs and objectives, ensuring that you achieve your goals and maximize your ROI. Don't hesitate to reach out to us and see the power of our technology for yourself.