EASYCAD - a cloud-powered 3D CAD display designer
This unique 3D CAD display designer is integrated with e-commerce product catalogs, checkout and shipping options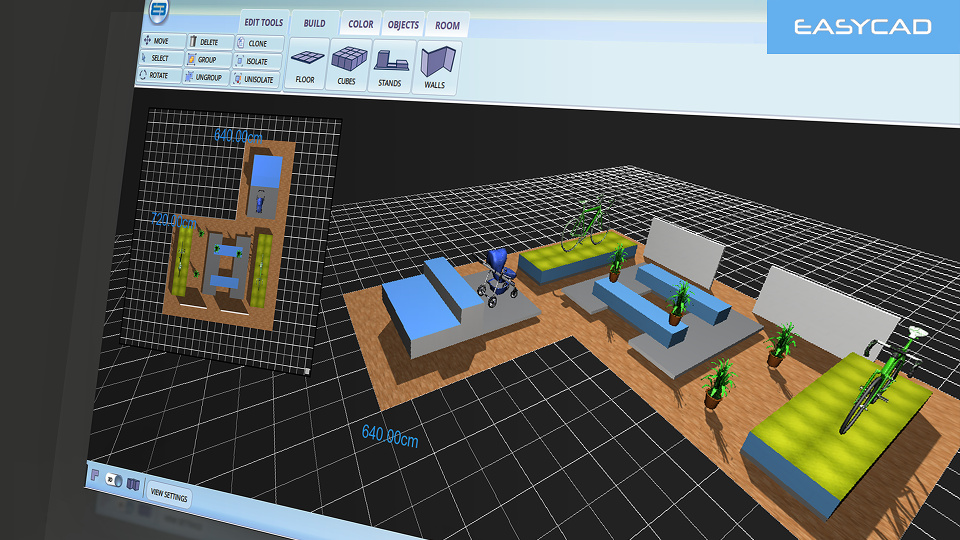 The Client
EasyBuild is a Belgium based manufacturer of revolutionary, innovative, and stylish modular display systems called EasyCubes®. The modular blocks allow retailers to customize and redesign the way the products are presented in a physical space. By using only three lightweight components, users can assemble a showroom that fits their needs, unleash creativity, and discover an exciting world of branding possibilities.
The Problem
EasyCubes® was designed creatively to fit the growing customers' needs, to stand out from the crowd, and to display fascinating possibilities for stores. It was a novel approach in the market, so our client needed an effective solution that will show their customers the possibilities of the modular system. By exploring the creativity and needs of their business, allowing to see the project come to life on a display, and estimating the costs of their project on the spot, the customers discovered the properties of EasyCubes® in a simple way.

Our client also needed an automated and intelligent way to manage the EasyCubes ® orders and shipment at the same time.
The Solution - CAD Display Designer
EasyBuild partnered with Indeform to create EasyCad, a cloud-based platform that easily allows anyone to design and edit models of 3D cubes on a Web browser. We developed a way to design and visualize the product so it can be seen and rendered in an interactive 3D environment.

Moreover, we made it possible for the user to adjust the colors or dimensions quickly and with ease. We designed it with intelligence and the user in mind so customers could calculate measurements, adapt, change, and rearrange the content until it fits the floor plan of their shop perfectly.

To enable the users to share their creations and find new designs every day, we implemented a community-driven design database. We made it easy to do the pricing calculations, go to checkout, and integrated shipping for when the user finds the design satisfactory and ready. Printable design catalogs were combined with the platform to allow sharing the content with potential customers and partners.
Conclusion
EasyBuild works with great innovation in mind, and we are happy to be their partner, as they are game-changers who seek high-quality products.