Enhancing team-building tools and solutions whilst benefiting your business efficiency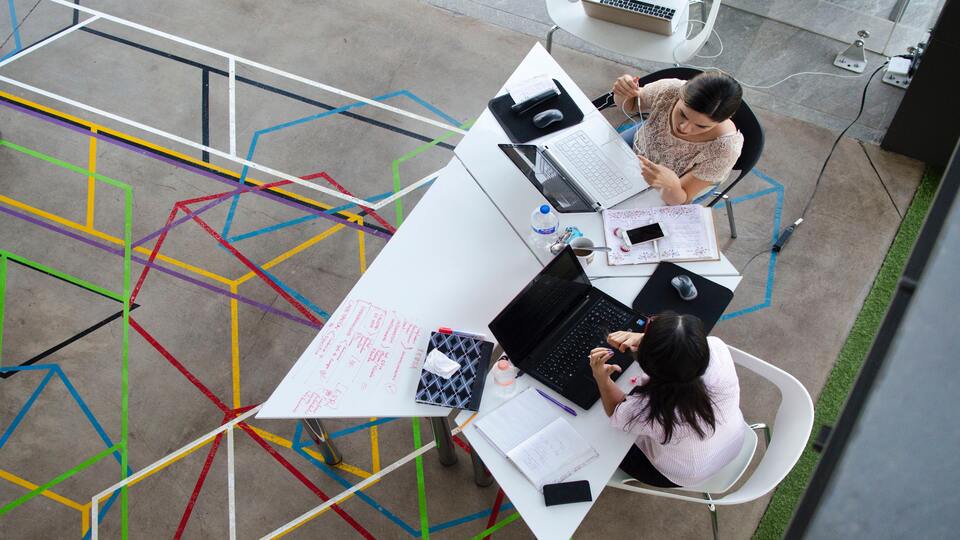 Content
Intent:
Educate that team-building processes are vital for a company's success
Dedicated to:
Managers
Business owners
Leaders
Educators
Lecturers
Key Questions?:
Which Team Management Difficulties Does Your Business Face?
Is Your Workforce Aligned With Your Business Goals?
Team-building in business
Every company is being led by people, in a huge or small set of teams who seamlessly work together to achieve various business goals. The efficiency of teams is one of the main targets for managers and business owners in order to reach milestones, finish projects and strategically plan new targets up ahead. In order to run your workforce smoothly and effectively, it is very important to recognize the obstacles that your teams face in the process. After recognition, to get them back on track as soon as possible, it is essential to know how your team feels, and what motivates them. In addition, role clarity, strong trust among each other, and characteristics of individual team members are just a few possible obstacles that your team may face. This article is about getting a better understanding of various problems that your team may face and how dedicated team-building tools and solutions help your business to overcome them by being more unified and growing at a higher pace.
Building Trust Between Team Members
When team members trust one another, they become unified and work as one. In other words, they can exchange information more effectively with each other, work on solutions a lot faster and help each other in times of need. Trust is the foundation for any collaborative success and works culture. People could also become more open to managers and their team leaders if they feel secure in their environment. If it is not there, a lack of trust creates a toxic culture, collaboration and communication become much harder, and the team is likely to break down altogether. However, trust is not something that just happens. It needs to be nurtured over time as colleagues get to know each other and develop connections. So it also requires the right conditions and a set of tools with which they can grow. There are various difficulties managers may face when forming strategies for measurable solutions. Problems may begin with the lack of automation, measurable reachability of goals, and poor tracking and analytics. Forming these solutions requires serious expertise in various technological approaches to dealing with all sorts of problems. Very often, successful solutions are intertwined with other business automation (BPA), project management/task automation, data science, and communication modules to provide maximum results and ROI.
Role Confusion
Monitoring the team's progress, ensuring that everyone is working within their assigned roles, and having a clear vision of what their personal goals are, can be a difficult task. As for the manager, constant motivation and supervising are essential for a team's success, but there is only so much you can do. And if role confusion takes root in one's team, they are doomed to overlap responsibilities or confusion about specific roles, causing mistrust and chaos. All this confusion threatens the team's cohesiveness and ability to function. In order to avoid this, you have to keep everyone on the same page. Every function should be explained not only for the individual but shared with the whole team as well. Keeping up with and following all this information on paper can be a hard process, but this is where team-building modules, tools, and solutions can come in handy. Book a DEMO with the experts or consult on how to start implementing new and innovative solutions for your teams using the newest technologies and tools.
Work/Task Personalization
You shouldn't forget how personalization is imperative to success. It's important to understand that not everyone prioritizes work-related goals the same. Different workers may employ different time and project management philosophies. It's crucial to understand what unique approach you need to embrace and choose the right custom software personalized to your own needs. Not every individual is the same, not to mention different types of teams and cultures. Personalization is being highlighted here because when we talk about team building, there is no formula that would fit everybody, hence there is no solution that could just be integrated into one's schedule and valued as a successful strategy. This is why many companies choose to use assistance from technologies- empower integrated gamification, intelligent motivation, and evaluation tools to improve team performance.
Increased Efficiency, Productivity
Embracing tools and software tend to help the workforce utilize business processes a lot more efficiently and productively. Hence, at the core of everyone's question is how do you make the right decision when applying this methodology internally. At the end of the day, the time and effort that goes into the wrong choice of software or tools can twirl back at your personnel's efficiency and productivity negatively. The best practices of the biggest companies are always choosing customized, personalized, and supported automated software that almost certainly rectifies the emerging problems. When we talk about productivity, we do not always mean that employees are not motivated or committed to specific tasks or projects, that internal structure is not developed or there is a lack of cultural development. In most cases, your workforce does not know how much more productive they can be and how efficient they can truly get, simply because they lack tools and support from modern information technologies and artificial intelligence.
Better Work Environment
The team, manager, set business goals and clear tasks, workplace, and meetings, are not enough for your workforce anymore at this point. The right tools in place, appropriate software to get the job done, task monitoring software or file-sharing, and communication modules. These are just a few components that make up an effective work environment, in which your company's most precious assets operate- your teams. Innovative tools and solutions are essential to being competitive and are the first step in the right direction. The main question is: How do you use them efficiently? What strategies and solutions do you integrate and familiarize your teams with? The team-building process begins with the hiring and interviewing stage. This is where you have to make sure that the right person is assigned to your already established teams and will fit into the environment. In order to save time but not lose qualitative measures, companies tend to choose systematic automated hiring and interviewing solutions to make sure they can easily track and analyze the process. To this degree, processes can be cost-efficient, set in tight with company values, and improved or updated as time goes by.
Increased Engagement
Every business wants its employees to be engaged in the company's processes, activities, and goals, as much as possible. In addition, defining whether an individual has set some personal goals in the workplace is a great way to distinguish an involved employee from the one who's trying to do what is told and get it over with. Nobody wants that kind of engagement. For an employee, it is important that he feels motivated and has fun with what he or she is doing with their work. The term "having fun" does not necessarily mean that an employee should be joyful all the time, but instead, in the long-term, he would feel that he loves what he is doing or where he is at. And that makes him feel good. Nowadays, a good software, which is provided by the company and which makes employee's work smoother, eliminates any unnecessary interference and is effective, may motivate him, thus driving him to success. As mentioned above, employees now work with technology side-by-side. If an employee would not want to work with a toxic or an unproductive person on the same task, why would he bother working with the software, which is not up-to-date or worse, lengthens his work time and is irritating to say the least. A good solution could also incorporate additional motivational factors, tasks or objectives to keep employees on their toes and feel like they are in a friendly, competitive, yet exciting environment. The feeling that your colleagues are engaged in their work will always pass on to others.
Gamification
Gamification incorporates techniques typically used in games to motivate behavior (ie. point scoring and competition). By encouraging employees to have fun, businesses can increase learning retention, engagement, and performance at higher levels. Productivity can increase up to 50% when companies incorporate gamification in the workplace. Gamification can also increase employee engagement by 60% which, according to surveys conducted by Gallup, can decrease employee turnover up to 67%. The report also shows that 49% of employees get bored with not gamified training, and 83% of employees are more motivated at work with gamified training. Insider has conducted a study, where it is shown that employees' ability to learn new skills increases by 40% when their work is fun. New technologies can use automation and artificial intelligence to boost gamification in the workplace in new and exciting ways. There are many tools that you can use, but as we previously mentioned in our article, no team nor individual is the same. Everyone is unique, which requires unique solutions and innovative approaches that would work best for specific teams and their personal attributes. There is no formula that you can just copy from one company and paste into yours. Gamification is mandatory in any practical solution, no matter the size or type of your company. Enhancing competitiveness, emphasizing the feeling of achievements and making a unique and exceptional system, concentrated on your company needs and employee's motivational factors, should be the main and only acceptable solution. Then, it will boost your processes, make employees more productive, saving time, money and unnecessary energy in the process.
Invest in your team
Teams and individuals are vital for a company's success. Understanding how they operate and how to satisfy their needs can skyrocket your business at an astonishing rate. Your teams can grow and prosper at a higher pace, bringing higher profits, which, in return, can be delegated back to the team's well-being. Team building solutions is a long-term investment, which will most likely pay off over time, as your team gets more familiar with the tools they are working with.