Innovative 3D Visual SaaS platform for medical implant design
Read about a SaaS platform created to simplify the lead process of medical implant manufacturing.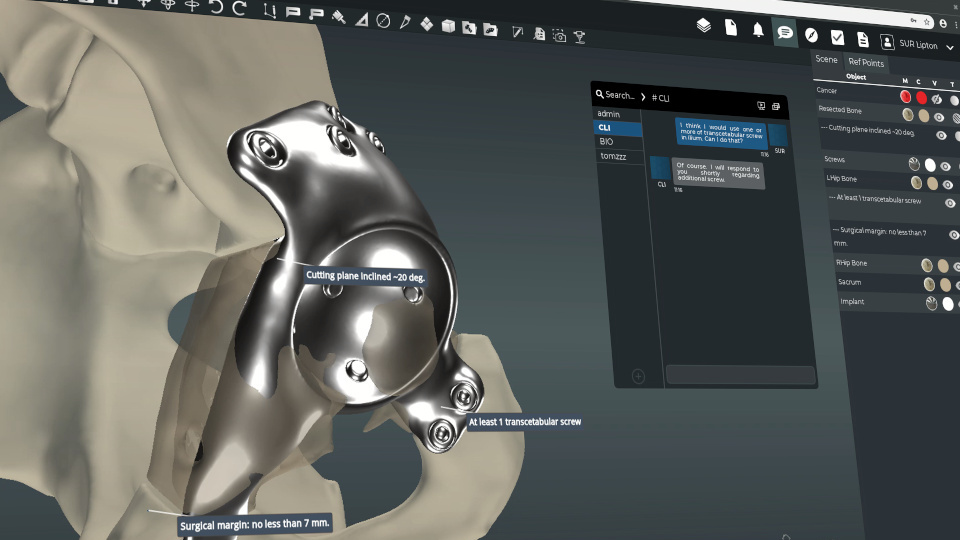 The Client
Ortho Baltic Ltd. is dedicated to treating complex and rare medical conditions. By applying modern technologies such as human body scanning, computer-aided design, CAM carving, 3D printing, and their own unique business management software, Ortho Baltic is able to produce high quality personalized prosthetic-orthotic devices and medical implants. Because of the precision and quality, Ortho Baltic products are widely recognized by healthcare professionals from European countries, such as Germany, Switzerland, the Benelux, Scandinavian countries, and so on.
The Problem
Our client, Ortho Baltic Ltd, wanted to reduce the lead time for implant manufacturing as well as the price of patient-specific implants. To achieve that, together we designed, implemented, and deployed the MICE (Medical Implants Customization Engine) system.
The Solution - Medical Implants Design SaaS
Ortho Baltic's R&D Department constantly develops and launches new and innovative products that allow them to be one step ahead. They partnered with us to develop MICE — an innovative, SaaS-based 3D web platform for medical implants design, surgeon-manufacturer communication, pre-surgery planning, and validation. In the MICE we implemented a 3D medical implant library along with a highly functional web-based 3D pre-surgery planning editor, which enables surgeons to perform real-time bone cutting, marking, labeling, implant match validation, cross-section visualization (visual 3D clipping), and other essential functions.

By cooperating with the Ortho Baltic R&D team, we aim to significantly improve surgeon – manufacturer communication processes through integrated medical data management, chat, and screen sharing subsystems. Navigated medical forms, interactive 3D web-based pre-surgery planning, and validation along with automated report generation should significantly reduce the time and resources of order management.
Conclusion
Ortho Baltic is one of the biggest and most advanced companies in this niche market in Europe and our team is extremely proud to be their key partner in this innovative and challenging journey.